Le cabinet Grall & Associés est très heureux d'annoncer que son associé Charles-Henri Calla vient d'être distingué par le nouveau guide international de référence en droit de la concurrence intitulé Who's Who Legal: Competition Future Leaders (2017), qui vient d'être publié.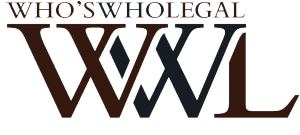 Basé sur des recommandations d'environ 10 000 participants (entreprises et pairs notamment), ce nouveau classement, mené en commun par les deux publications majeures Who's Who Legal et Global Competition Review, recense au niveau mondial, après un processus de sélection approfondi, les meilleurs avocats de moins de 45 ans dont la pratique remarquable les positionne parmi les praticiens leaders en droit de la concurrence.
WWL déclare notamment à propos de Charles-Henri :
« Charles-Henri is particularly praised for his experience in advising clients on high-profile merger control cases in Europe and elsewhere (Phase I and Phase II), representing both merging and interested third parties.
He regularly handles highly complex litigation matters, representing national and international companies across a wide range of sectors before French or European competition authorities and courts (cartel and abuse of dominance investigations, vertical restraints, private enforcement, commercial and distribution law matters and State aid)".
"Charles-Henri Calla is "a fantastic lawyer with a great sense of strategy", as well as being "dynamic and client-focused".
________________________
Charles-Henri Calla sur Who's Who Legal